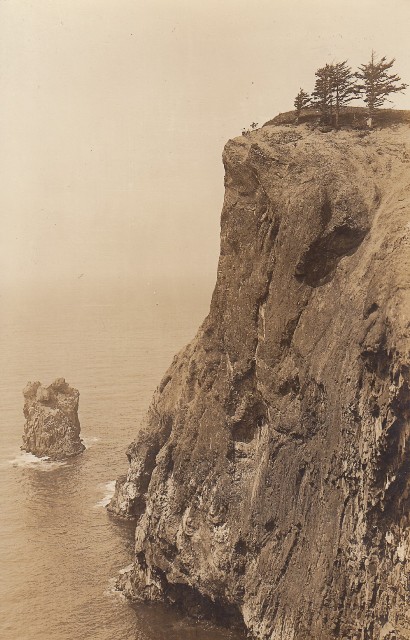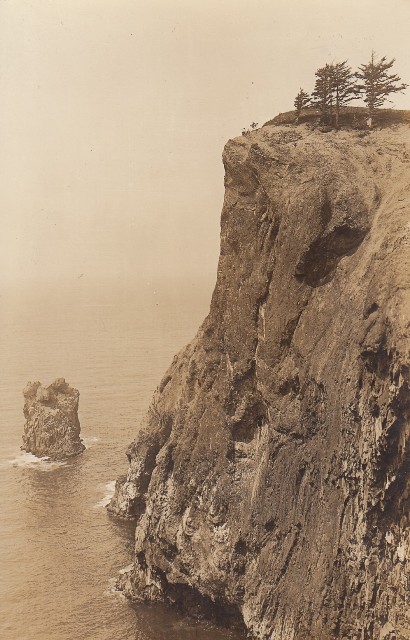 May you live in interesting times. I was going to focus on Bain Capital's return to the Game of Thrones, with Imperialist (Dade) ambitions. If it were only that simple…
Instead we have a bull market in safety and inventory shortages. The largest restructuring of the civilian economy in the past eighty years. New contenders in the Janitorial Supplies Game of Thrones. Legitimization of the work from home crowd. Not to mention an oncoming recession.
Winter may be coming, at which point we're likely going to have another wave of Covid-19. Interesting times Indeed.
The Key Jan San Industry Trends…
Got Mask? (Our new value proposition)
Safer At Home? (Reshaping Demand)
Amazon as a competitive threat (Real vs. Imagined)
Why Consolidate? (Smaller Firms)
Staple's Excellent Adventure
The Rise of the Imperialists (Imperial-Dade)
The Counter-Revolutionaries (reactions)
Got Mask?
Cover your mouth and wash your hands.
Simple advice but it's our current best hope for controlling Covid-19. This fueled explosive demand for personal protective equipment, cleaning chemicals, and skincare products. More importantly, this revitalizes our value proposition to our customers.
In the short run the key challenge has been supply – and allocation. High end mask production (N95) is constrained by a lack of a key material (melt blown fiber). Aggravated by offshore manufacturers redirecting output towards their host country. This is unlikely to lift quickly: it takes about six months to build and install a melt blown fiber machine.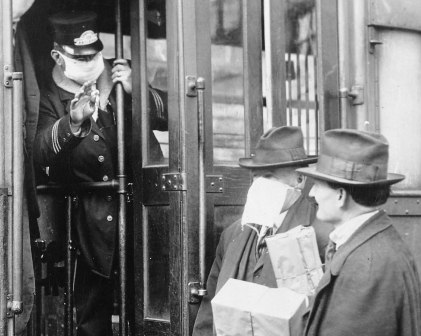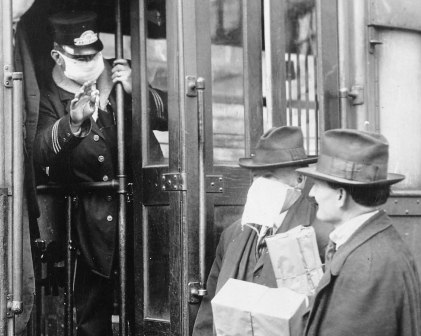 Disinfectants, cleaning products, and skincare (hand sanitizer) experienced similar surges for jansan distributors. Shortages of these items were mitigated by re-purposing manufacturing capacity from other industries.
Continuity of supply is now a competitive factor. Safety equipment is no longer optional. These sleepy product lines (<10% spend) have become relationship defining items. Stop feeding a customer, lose the account. Because they're not just going to move the masks.
The good news is cleaning is "complex" again, which usually empowers distributors. We "clean up" when it comes to solving messy customer problems. For the moment, most of our end users are using brute force to address this: clean more, more often, with more labor. There is second wave of opportunity in sanitary maintenance as we make these efforts more efficient.
There are many parallels with the 9/11 crisis. Sanitation is now "critical infrastructure" of managing a building full of people. This will receive heightened attention for at least the next 3 – 5 years.
Who knows, maybe we will finally get rid of those wall mounted blow dryers for hand drying. Paper Products rock. You can dry your hands AND avoid touching a door.
AFH – Safer at Home?
The elephant in the room: No matter how much people want to "open things back up again", demand will be down. Any business that depends on large crowds of people will have challenges. Especially if we see a strong second wave of infections.
Sure, Carnival Cruise lines is reporting strong bookings for August. There are crowds at bars and restaurants now that health officials have lifted restrictions. At the same time, there is a renewed interest in staying home. Enjoying your back yard. Particularly for the substantial population classified as medically fragile.
And I haven't even mentioned the abrupt rise in work-from home employment and digital adoption among the white collar workforce. That's definitely going to have an effect on office space utilization.
Gainers:
Grocery Channel – Janitorial supplies demand is a function of human occupancy hours. The away-from-home demand has moved to consumer products. These are being distributed through grocery stores and mass retail.
E-commerce – This recent lock down was a massive e-literacy training program. Consumer adoption of the e-channel has been accelerated.
Essential Retailers: Retailers operating in an essential space will continue to see solid traffic and growth (even if just for pickup).
Challenged:
Tourism / Cruise Lines / Events: While they will no doubt re-open, demand will be down between older patrons staying home and the effects of the recession.
Restaurants / FoodService: Restaurants are headed for a similar challenge. FoodService distributors, a key competitor of the jansan industry, are facing a serious problems right now. The US Foods – C&S partnership earlier this year represents a potential path for these companies, as we find the new normal. Given the closure rate in restaurants, watch out for credit quality problems…
Class A Office Space: Now that the white collar workforce has fled the high rise, good luck getting them back. This will prompt portfolio tweaks: Class A office buyers liked green cleaning products and building service contractors.
Higher Education: American colleges face their greatest marketing challenge ever: faced with high fixed costs and safety challenges, how do you keep parents paying? As a recession mounts, that will only add to the pressure. Watch for Higher Education occupancy to decline over the years ahead.
Defending (Against) The Amazon
The rise of Amazon has prompted a lot of angst within the wholesaler community. While they are easy to blame for declining distributor sales, this story-line is a bit too convenient. Anyone at risk of serious damage from Amazon likely has bigger issues.
Don't confuse a large sales number with an effective value proposition. Amazon's success thus far has been from adapting a well-polished B2C value proposition (convenience, trusted single source) to the fringes of the B2B space. Their initial wins were predictable: capture B2C-like buying experiences that exist within a business.
Amazon's tail spend strategy, aiming to consolidate the smallest categories within a company's spend, is the catalog / p-card model on steroids. Corporate sourcing teams have been attempting to herd small purchases onto platforms for years. The same applies to handling product search with "known outcomes": you want to buy red lithographic tape on a 1/8 in roll? Here are ten items and five potential sellers for each. Delivered in the same basic search experience the B2C consumer has learned to love.
Except they're not the only person dropping a catalog off. I'll take "what is Staples?" for $500, Bob. Or Uline's small business sales force. Or countless others. If you are relying on tail spend to fund your distribution business, your business model is already at risk.
Which brings us to a distributor's expertise: product search with unknown outcomes. What's the optimal product assortment for the cleaning program at a hospital? How can we deal with supply interruptions in the PPE space? What's the right way to clean expensive Italian tile without damaging it? How do we reduce labor costs and waste? Good luck getting an answer on that from Amazon (unless you're absolutely huge). Their efficiency requires minimal investment in any individual customer relationship.
The second weak point is logistics. Have you tried selling bulky boxes of towel and tissue on Amazon? I have. They blew up my email with requests for additional funds to cover their losses. This is common for many bulk commodities. As a break-bulk distributor who can consolidate everything into a single order, you've got a logistics advantage over Amazon for many items.
The third opportunity is product cost. A savvy distributor has many ways to consolidate and sculpt demand within their customer base and product portfolio. Private label is a viable margin enhancement strategy in many product categories. SKU rationalization is another opportunity, building up demand in a handful of key items to get a better cost. Unlke Amazon, you have the option to pick your battles, aggregating your demand and business development around a handful of strong products where you can drive scale.
Viewed in this light, Amazon is something of a non-entity for a well run wholesaler. They're going to pick at your fringe accounts, along with every other catalog player. Many of these relationships don't support their cost to serve. However, Amazon isn't really a threat to your strongest accounts, where you integrate into a customer's business using custom programs and optimized product offerings. If Amazon can beat you, you're vulnerable to another wholesaler. This is why I think our greatest threat lies with distributors from adjacent markets entering the Jan San space. More on that next.
Staying Alive – Aging Davids vs. Digital Goliath
Like many verticals in the wholesale distribution industry, the jansan industry fields an aging sales rep population fighting for market share against larger companies with greater resources.
With a growth rate of 1.5% per year, the jansan industry is a relatively mature business. Of the 5500 estimated janitorial supplies firms, 60% are locally focused businesses, many operated by members of the founding family. The business is also likely the family's greatest asset (albeit one which is likely worth only a single digit multiple if acquired). Succession planning is a key concern: attracting new talent has been challenging, given the limited growth rate and other opportunities.
Industry incumbents have been under attack from new entrants from adjacent markets. This includes foodservice, industrial / MRO, office products, packaging, and health care distributors. The fundamental issue is product complexity and order margin: janitorial supplies are simple to sell and are effectively riding on a "paid for" truck. They can sell our products for a token amount and come out ahead.
Logistics aside, digital is platform which favors large firms. This applies to everything from social media to customer portals. Large companies can invest once and leverage the their investment across hundreds of sellers. Mobile apps in particular are a highly effective way to cascade a vision of the customer experience across a distributed sales team. While there has been some relief via SAAS offerings (Shopify) and logistics platforms (Amazon FBA), the advantage in digital lies with the bigger players.
In many ways the distributor relationship itself is changing. Industry experience matters, but not as much as it used to. Customers can use the web to figure out facility cleaning decisions as easily as your industry expert. Cleaning industry blogs share knowledge to a broader audience than two decades ago. This is especially challenging for high value, low space items in your assortment, where Amazon and e-tailers can easily compete.
Staples Excellent Adventure
After being blocked in an attempt to buy Office Depot several years ago, Staples has rallied brilliantly. They're not just an office supplies store, by the way: most of their sales are under a B2B distribution model. A formidable foe with a large (and young) sales force and a strong online presence. The stores are there to handle small accounts.
Staples has paired off with Essedent, giving them a commanding position in the long tail redistribution space (the old Lagasse unit). They are a significant player on Amazon's platform, complementing Staples own strong e-commerce capabilities.
One casualty of these events: SP Richards, a subsidiary of Genuine Parts focused on the office supplies reseller space. Originally paired with Essedent, Staples swooped in and topped their offer, ending the proposed merger. Recent actions by GP suggest they're still intent on divesting the business: they have sold the Canadian operations and a North Carolina unit to other companies.
These actions give Staples a strong platform to serve the lower end of the market. A disciplined low-cost selling organization, a strong digital presence, and leveraging the retail business as a small order platform. They were especially well positioned for the Covid-19 crisis, between their focus on digital and retail status as an essential business.
The Rise of The Imperialists
Outside of Veritiv, the janitorial supplies distribution industry doesn't have many national players. We do have strong regional firms, who banded together under an umbrella known as Network Distribution who offered a platform for regional firms to pursue national accounts.
A decade ago the membership of Network Distribution was a fairly level playing field. Many little firms, a few big firms, but everybody seemed to have their own stomping ground. Imperial led New York, Eastern Bag ruled New England, Dade Paper led the Deep South, and Waxie was the power player in California.
Under the guidance of Audax Capital, Imperial Bag has been slowly building an empire through acquisitions over the past decade. This included buying Dade Paper, earning them a dominant position along the Eastern Seaboard, along with over 20 other firms.
Last year's deal transferring ownership to Bain Capital places greater resources behind the Imperial juggernaut. They're not just on the East Coast: recent deals include 3 California distributors and foothold in Texas. Along with buying most of the small players in the Northeast.
This isn't Bain's first time in the janitorial supplies space, either. They masterminded the Unisource Worldwide turnaround a decade ago, one of the two companies which became Veritiv.
The Counter-Revolution
Faced with the trend of an increasingly lopsided balance of power within Network Distribution, industry participants haven't been idle.
Pollock Paper paired off in late 2018 with Australian packaging giant Orora, expanding their footprint east from their initial acquisition in California (Landsberg packaging). Their involvement in the janitorial supplies space appears to be largely incidental to their packaging holdings. The company has made a string of acquisitions to grow their packaging presence in the US.
Of greater interest is the entry of Mexico's FEMSA into the space, led by their acquisition of Waxie (California) and First American (upper Midwest). This gives them a solid platform to influence the market. They also invested in New York's Jetro / Restaurant depot, another key player in the food service channel with a national platform.
Network Distribution themselves went to the altar in late 2019, pairing off with Strategic Market Alliance, a cooperative of independent distributors. Given that Network's Board is chaired by David Wax, Executive Vice President of Waxie, that suggests an effort to restore the balance of power.
Imperial's growing national reach poses a strategic challenge for both Imperial and Network. If the key value of Network is providing small distributors access to a good national accounts platform, is that still relevant for an organization the size of Imperial-Dade?
Which brings us to another piece in this game of Thrones: Veritiv. Largely silent at a strategic level due to the challenges of a declining print business and stalled packaging growth, their facility supplies business has national reach and a solid national accounts platform. Languishing at a single digit stock price, they could be a rich prize.
Watch for the denouement of the question of which national accounts platform will Imperial embrace for the long haul. That story was moving at a good pace before the crisis. Perhaps it will resume this summer.
The Road Ahead
As the first wave of lock-downs lifts, we should start seeing the implications of these trends play out over the balance of the year. Second quarter performance is very distorted by the speed with which the workforce was locked down. Third quarter will provide a better test of where things are truly headed.
Wild cards abound, of course. We haven't seen many balance sheets yet – and there is surely plenty of pain in the credit department. The same applies to FoodService, reeling from the shift from restaurants to retail distribution. At least one marriage will emerge from that space.
Wages and working conditions are another potential surprise. Long range freight costs should yield favorable variances due to low fuel prices, but delivery costs could be a key challenge. Every customer is a potential source of infection in this new world.
Until then, stay safe and keep selling!
Got juicy gossip? Think we missed something? Drop us a line at research@jansanity.com.